Hello,
Just considering my options of either selling Marylin here before packing to Europe or to ship her over there.
How much will you spend on a very clean 2006 C10 with limited additions like tilt bars, R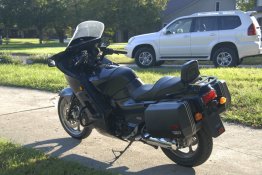 ifle wind screen, and Murph's (?) oil filter ?
I bought it from Andy in VA years ago and did not ride it too much bc of all the traveling for work. Brand new battery on a floater, fresh tires.
More pictures on demand by PM.
Ride safe!
Coolsurlasix (returning to Ohio after Seattle escape)