Well folks, here it is!
The Inaugural Black Hills Gold Run!
The first of hopefully many!
This ride is now on the North Central Calendar!
http://www.cog-online.org/clubportal/EventDisplayNew.cfm?clubID=1328&EventID=256101&mo=6&tDate=%7Bd%20%272019%2D06%2D17%27%7D
Located in the center of the Black Hills in Hill City, offering easy access to every scenic route and attraction will be our "Rally Central"
Black Hills Trailside Park Resort-----http://trailsideparkresort.com/
We'll have a Cabin with a large covered porch and grill. The owners will allow several tents in the grass surrounding the cabin. If attendance to high enough there is a flat area about 100 yards away with tables and fire pits for us to use.
The cabin has outside outlets folks can use to charge mobile devices.
Cabin is already full but there are others available.
My plans will be to arrive Sunday afternoon 6/23 then depart Friday 6/28.
We'll have an open format. We can group up or do your own thing. We'll supply some route maps for most of the many scenic rides.
We plan on having Coffee and Pastries at the Cabin for Breakfast. You're on your own for lunch and Dinner. Thursday night (Last Night) we plan on grilling burgers and dogs.
There is a Conoco Station/convenience store next door and a Dollar General directly across the street.
We're a 10 minute walk to the center of town.
Front of cabin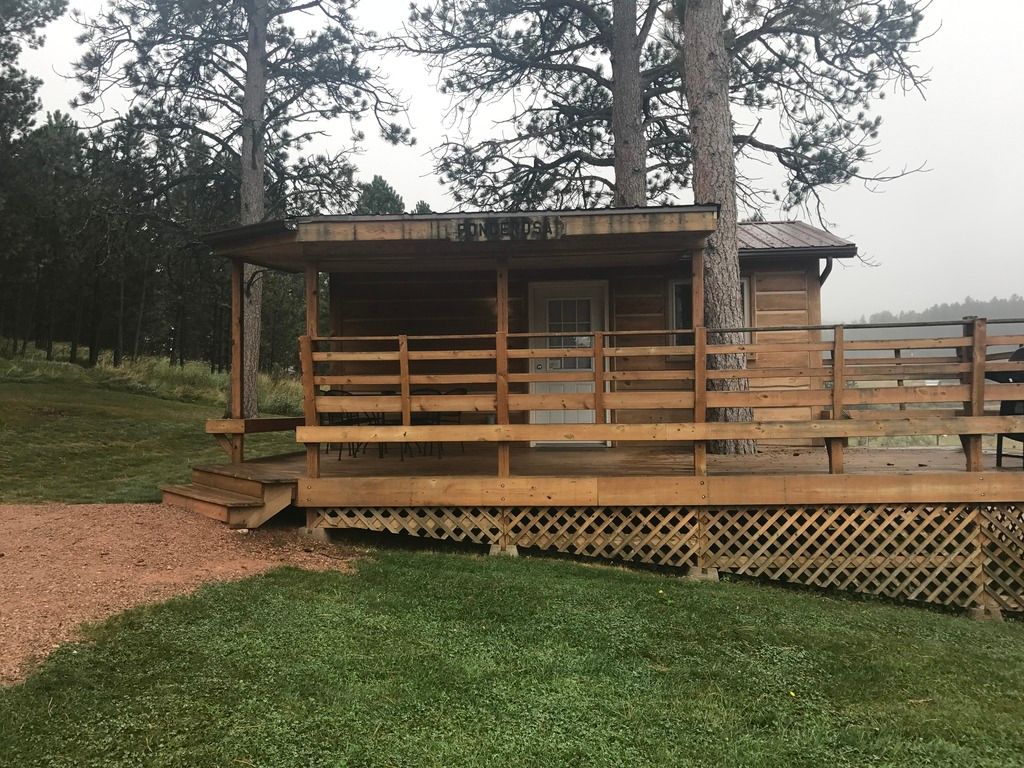 Back of cabin (Tent Spaces)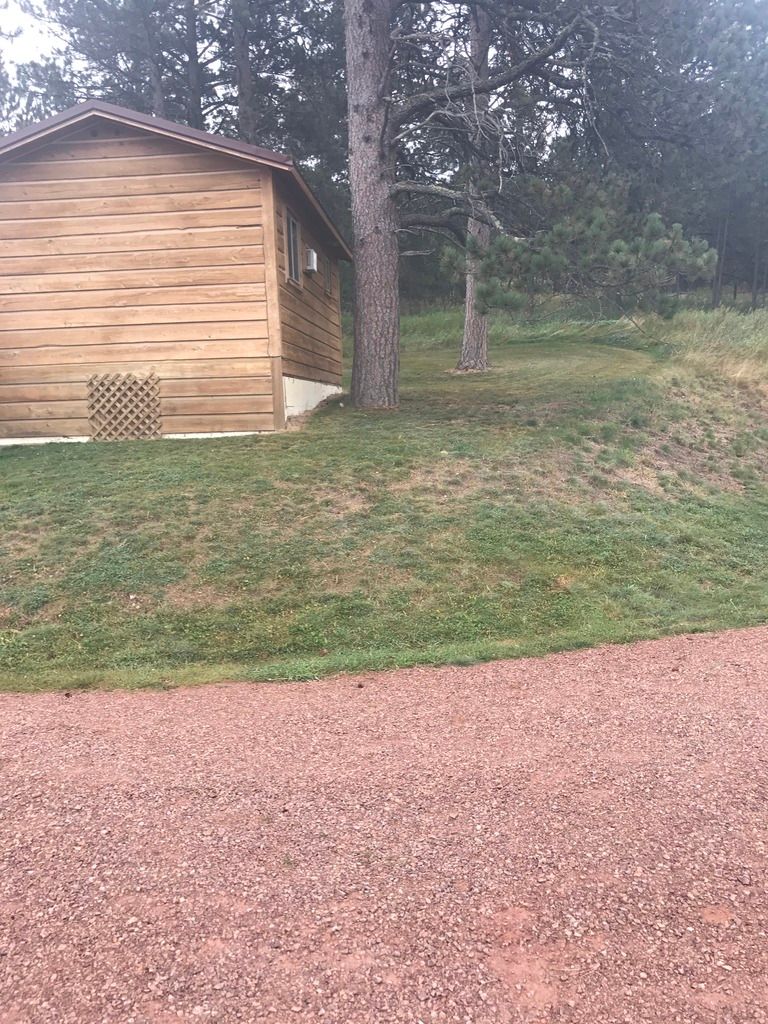 Side of cabin (Tent spaces)
Overflow Area-